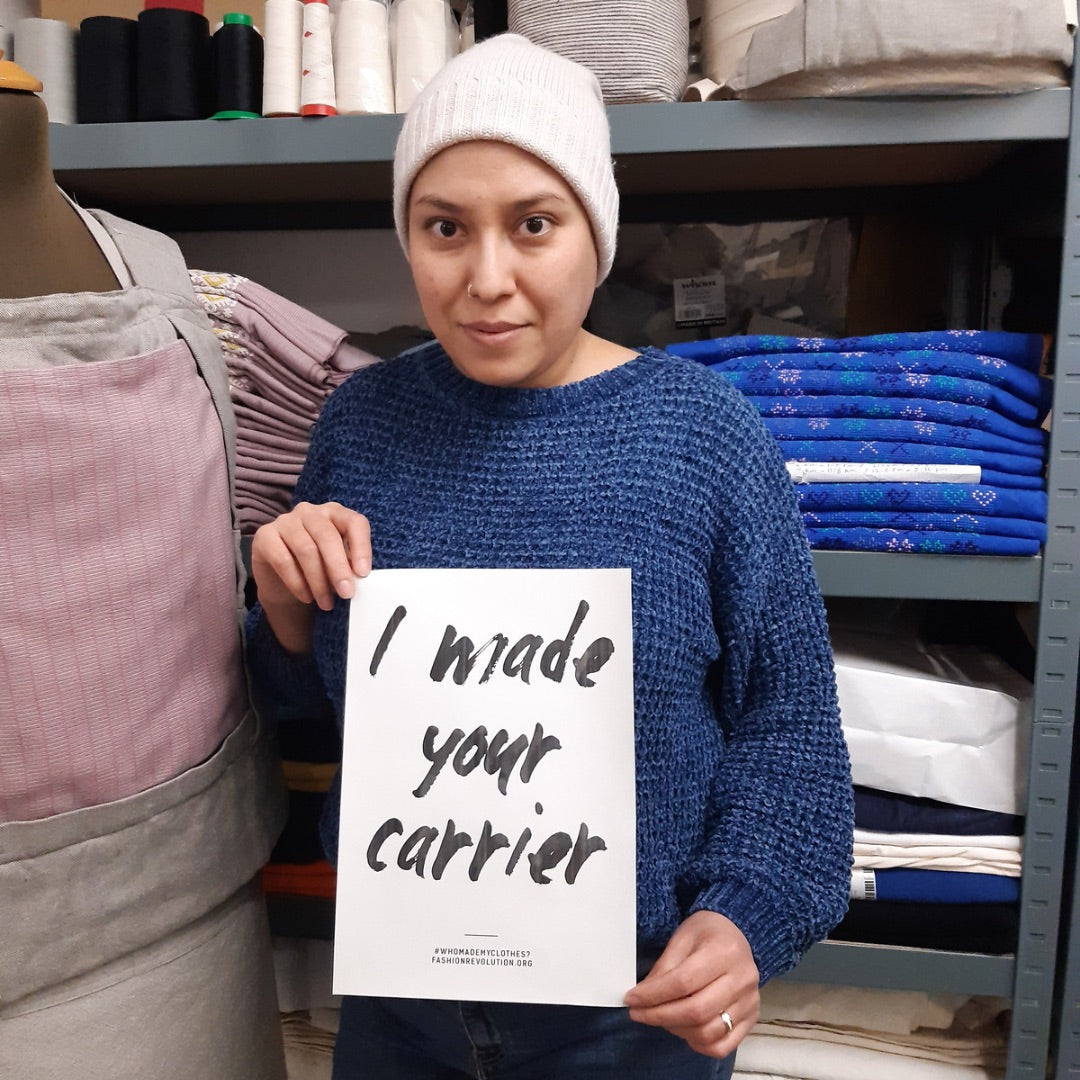 Transparent manufacturing
Who made your NIRMI?
ANKAA is a Luxembourgish-Greek NGO that runs an educational center in Athens for people affected by unemployment and refugee experiences. In addition, ANKAA runs a textile workshop as a social business, where tailors with refugee experience find long-term jobs and sustainable labels like NIRMI enable ethical production. ANKAA offers training in sewing, Greek and other skills to promote labor market inclusion. The income from the collaborations also helps to finance the NGO's educational offerings. We are happy to have found a reliable and professional partner in ANKAA who sews our NIRMI products, as well as friends who share and live our values.
More about ANKAA
Transparency at NIRMI
Certificates are unaffordable for us as a social start-up as well as for the craftsmen and small businesses we work with. Instead of shifting our responsibility for people and nature to external testing companies paid by their clients, we make our supply chain transparent.

Swipe through the production steps to find out who makes the components of your NIRMI products and what materials they are made of.
Tier 3
materials
When we take something from nature, we want to do it as gently as possible. For us this means relying on natural materials that are as regional as possible:
Outer fabric: 100% linen made from flax grown in Europe (France, Belgium, Netherlands), woven in Austria by the Vieböck weaving mill in the Mühlviertel, refined and dyed in the Waldviertel.
Filling: 100% wool from Tyrolean stone sheep, made in Austria in the Haslach factory, a socio-economic company that processes the wool from sheep farmers in the region into high-quality small series.
Webbing: 100% cotton, woven in Austria by the Silberbauer ribbon weaving mill and in the Czech Republic by the Pega weaving mill.
Elastic bands: made of cotton (Turkey) and natural rubber (Malaysia), woven in Austria, assembled in Germany by Charle in Berlin.
All labels and textile labels: 100% cotton.
Where there is currently no equivalent alternative for safety reasons, we prefer recycled plastic:
Buckles: Nylon (recycled) from Italy by 2emme.
Sewing thread: Polyester (100% recycled) from Germany from Amann.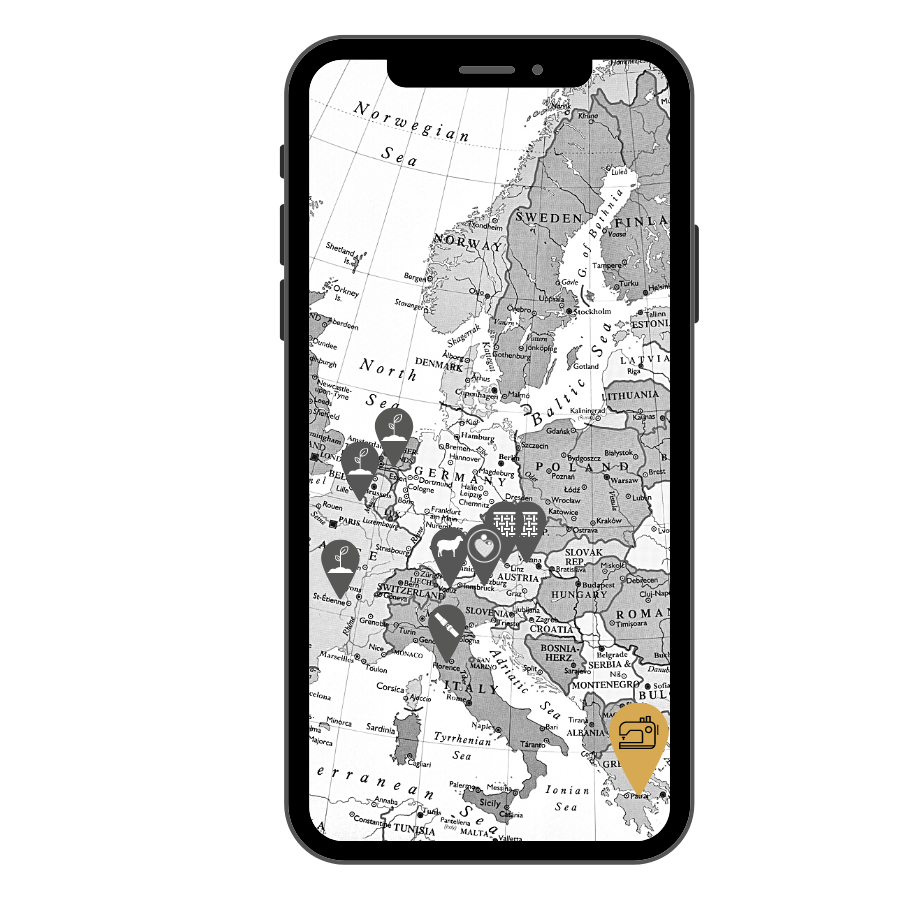 Tier 2
Cut and trim
Fairly sewn in the tailoring shop of the NGO ANKAA in Athens, which gives refugee tailors permanent employment and provides people who are threatened with unemployment or have refugee experience with the necessary skills for the job market.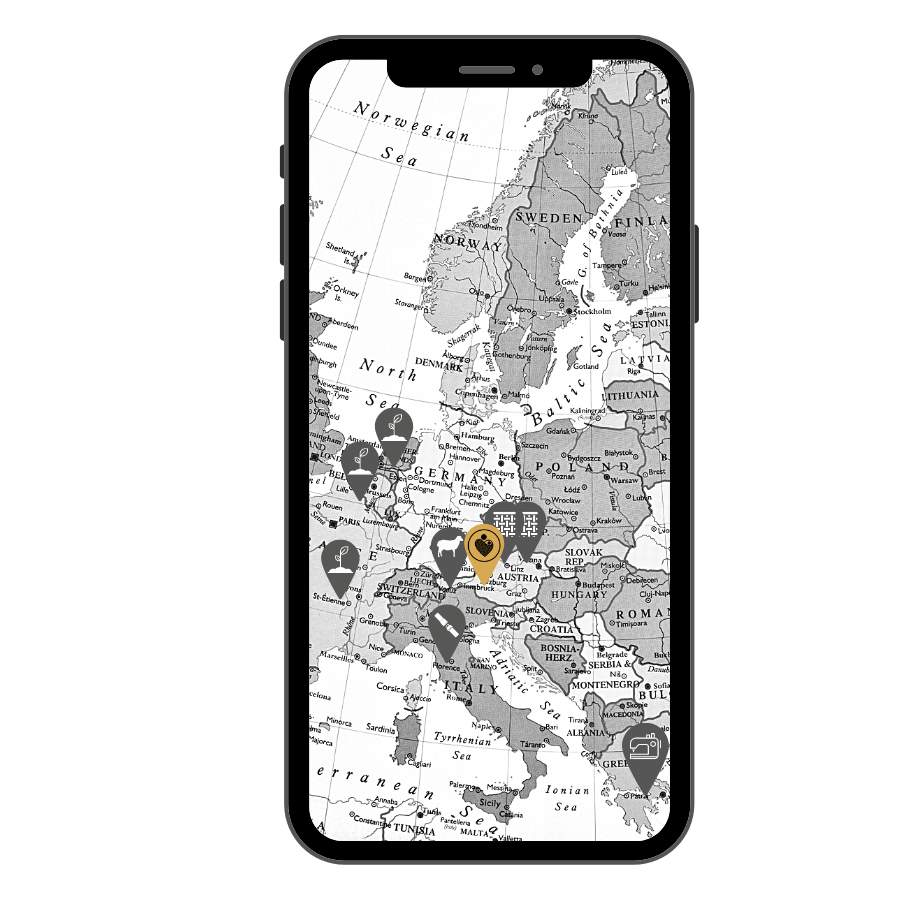 Tier 1
NIRMI
Our company, Goodfabrics GmbH, is the manufacturer of NIRMI. From Ebensee am Traunsee, we pack and ship every order personally :)
Transparent prices
We are a social start-up , which means that our priority is not to maximize profits, but rather to maximize social impact : in other words, enabling textile artists to earn a fair additional income through the sale of patches.