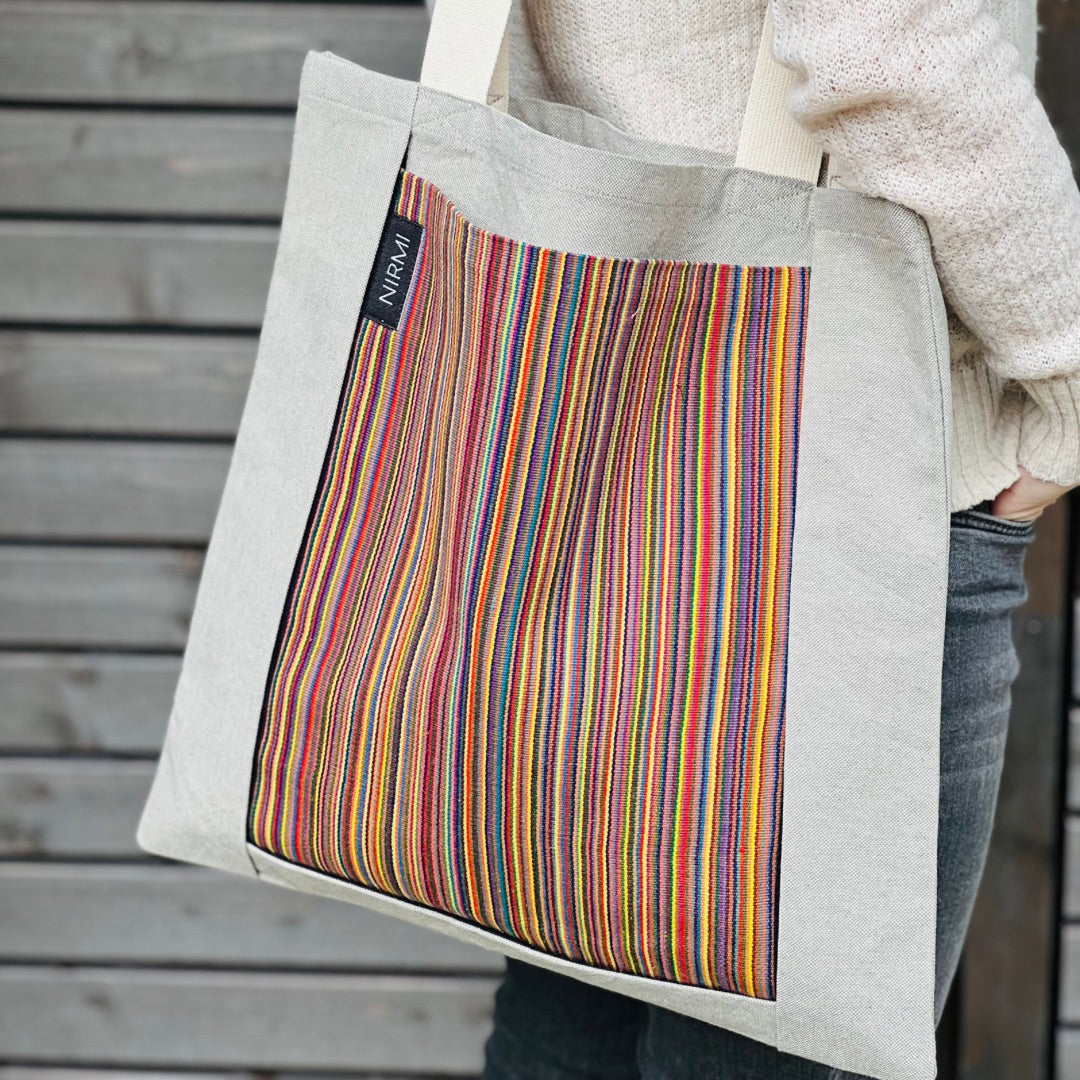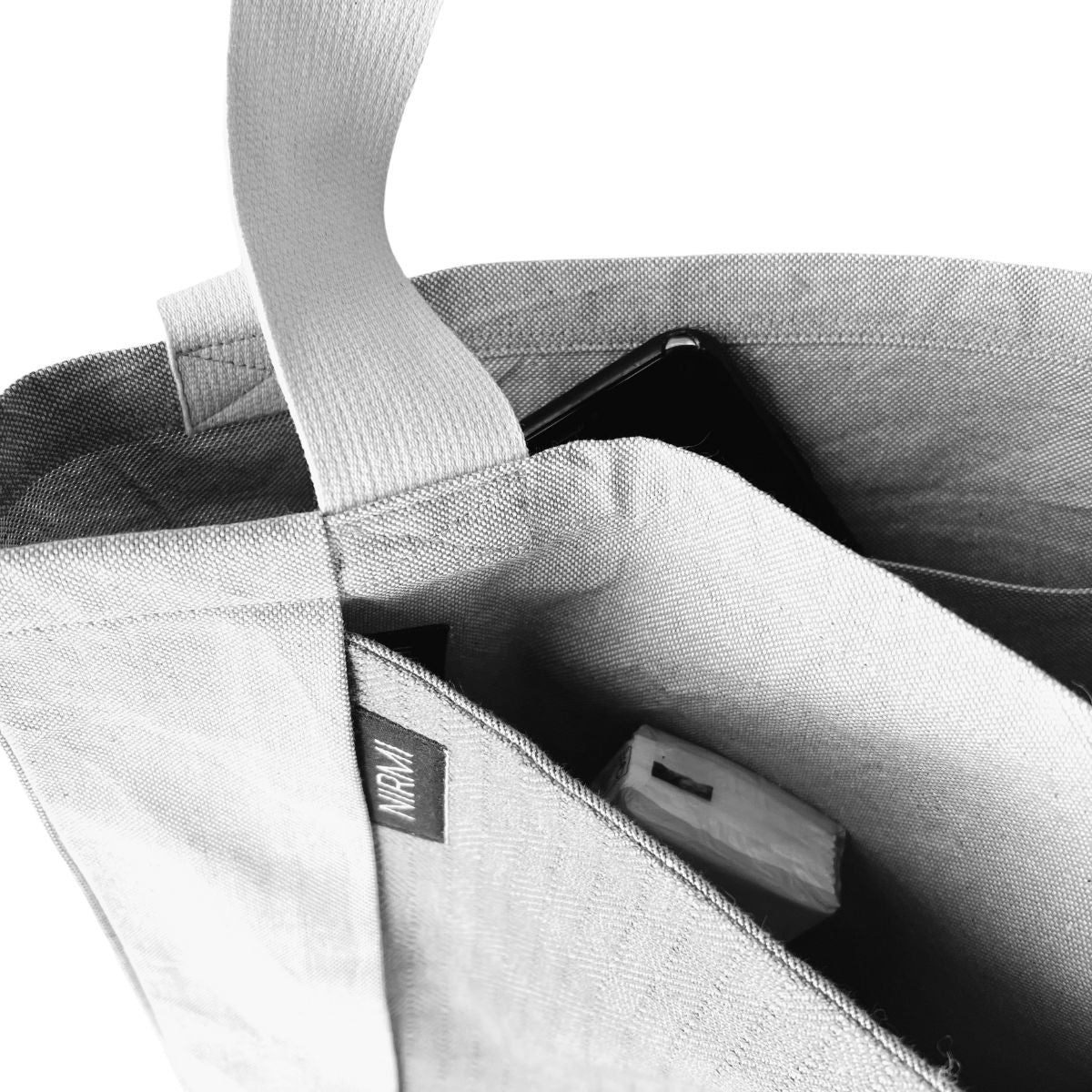 NIRMI shopping bag with impact. With sewn-in inner pocket with space for mobile phone and wallet. The impact patch creates an additional practical outer compartment.
upcycled from prototypes of the NIRMI baby carrier

with handwoven impact patch. Woven in time-consuming manual work on the backstrap-loom by women textile artists from Chiapas. Design by ethical design studio Mayakotan in San Cristobal de las Casas.
With the purchase of this impact bag you support the craftswomen who receive a fair and regular income from us.
Each patch is a handmade unique piece. The pattern may therefore differ slightly from the one shown here.
single action. Patches are no longer reproduced and cannot be combined with other NIRMI products with metal snap fasteners.
Choose options